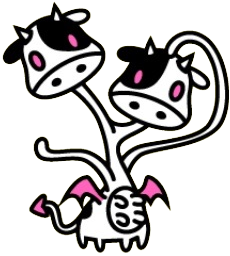 Early depictions of mythological creatures were actually a prophecy of the arrival of the Uddra on Earth.
Location
World
Size
1,200m
Produces
Coins per second (Offline)
12293.4
Cost in Shop (First time)
364.1 Mi
7
► ►

► ► ►
Name Origin
Edit
This Cow's name is a portmanteau of "udder" and "Hydra".
Ad blocker interference detected!
Wikia is a free-to-use site that makes money from advertising. We have a modified experience for viewers using ad blockers

Wikia is not accessible if you've made further modifications. Remove the custom ad blocker rule(s) and the page will load as expected.