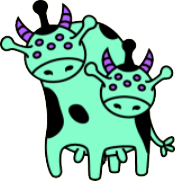 A monstrous living being that can shapeshift with ease. In herds they entertain each other by taking the shape of aliens from trash movies.
Location
Mars World
Size
160 m
Produces
Rubies
Rubies per minute
960.0
►►►

►►
Ad blocker interference detected!
Wikia is a free-to-use site that makes money from advertising. We have a modified experience for viewers using ad blockers

Wikia is not accessible if you've made further modifications. Remove the custom ad blocker rule(s) and the page will load as expected.